Serge Prengel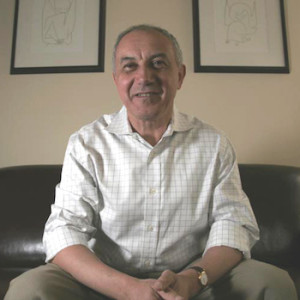 Certified Focusing-Oriented Therapist
Personal Statement
I see change as a creative process, driven by the depth and immediacy of felt-sense experience.
Location(s):
Office 1: 19 W 57 St (ste 918). New York, NY 10019
Public Contact Details:
telephone: 212-337-3737
website: http://proactivechange.com/
email: serge (at) proactivechange (dot) com
Languages: English/French
---
Professional Details:
Professional memberships with licensing or registering bodies:
Licensed Mental Health Counselor (New York State)
Licensed Psychoanalyst (New York State)
Academic and training qualifications:
In addition to Focusing, my work was influenced by Somatic Experiencing, Core Energetics, and Systems-Centered theory.
__________________________________________________
Therapeutic services:
o  Individual psychotherapy/counselling
o  Couple/Relationship therapy
o  Focusing-Oriented Coaching
o  Online/Skype sessions
o  Telephone sessions
Areas of special interest or advanced training:
---
 Training: 
o  Consultation and Supervision for psychotherapists, psychologists, counsellors
Details of these and any other services:
I also lead experiential workshops about Relational Mindfulness.
_______________________________________________________________________________________________
Recent Publications (5 years or less):
http://ActivePause.com
http://Focusing.org/conversations
http://LifeSherpa.com/therapists
http://SomaticPerspectives.com
http://SunflowerMind.com
http://WhatSustainsMe.com