Jeffrey Morrison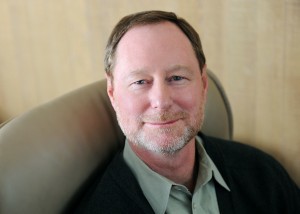 Focusing Institute Certifying Coordinator
Certified Focusing-Oriented Therapist
Certified Focusing Trainer
Personal Statement
I am a Focusing-Oriented Psychotherapist, trainer and Certifying Coordinator offering pyschotherapy and Focusing training in Seattle and on Vashon Island Washington. I offer sessions and training by phone, Skype and in person. My experience with Focusing dates back to the early 80's. It is a process that is transformational personally and is the heart and soul of my work with others.
My lifelong desire to understand myself and the world around me, led to a degree in philosophy and religion. Although I studied psychology as an undergraduate, it was my exposure to Focusing, and gaining a deeper understanding of myself, that urged me to concentrate on psychology in depth. In addition to practicing therapy, I also teach meditation. I study the crossings of Feldenkrais, Zen and Focusing with Russell Delman through The Embodied Life School. I am passionate about sharing the gifts of meditation and Focusing with others.
Location(s):
Office 1: 4505 44th Avenue SW, Seattle, WA 98116
Public Contact Details:
telephone: 206-935-7850
website: 
seattlefocusing.org
email: jeffrey@seattlefocusing.org
Languages: English
---
Professional Details:
Professional memberships with licensing or registering bodies:
Member and past president of the Seattle Counselors Association (2009-2010)
Currently serve as an advisory board member for Seattle University's Master of Arts in Psychology program
Member of the program committee for the 2014 international Focusing-Oriented Psychology Conference
Member of the planning committee for the Northwest Focusing Gathering and 2015 International Focusing Conference
Certifying Coordinator through The Focusing Institute.
Member of the Puget Sound Adlerian Society
Member of the Washington Mental health Counselors Association
Academic and training qualifications:
Licensed Mental Health Counselor
Meditation Teacher
Certified Focusing-Oriented Therapist
Certified Focusing Trainer
Master's Degree in Existential Phenomenological Therapeutic Psychology at Seattle University
Postgraduate training in Family System Therapy, Adlerian Psychology, and Focusing Oriented Therapy
_____________________________________________________
Therapeutic services:
o  Individual psychotherapy/counselling
o  Individual Focusing sessions (guided Focusing, not ongoing therapy)
o  Couple/Relationship therapy
o  Focusing-Oriented Coaching
o  Conflict Mediation
o  Online/Skype sessions
o  Telephone sessions
o  Group or family therapy
Areas of special interest or advanced training:
As a Focusing-Oriented psychotherapist, I offer individual, couple, and family therapy and Inner Relationship Focusing Training in Seattle and Vashon Island, Washington. I am also a Certifying Coordinator with the Focusing Institute.
My experience with Focusing dates back to 1983. It is a process that is personally transformational, and is the heart and soul of my work with others. I have developed a Focusing Training Program for therapists and holistic health professionals, enabling them to bring this transformative body-centered work into their practices and become certified if desired.
---
 Training: 
o I offer training groups to learn Focusing (open to the public)
o I offer individual sessions for people to learn Focusing (open to the public)
o I offer training in Focusing-oriented Therapy (for professionals)
o  I offer training for organizations and teams
o  Consultation and Supervision for psychotherapists, psychologists, counsellors