Miss Catherine McCoy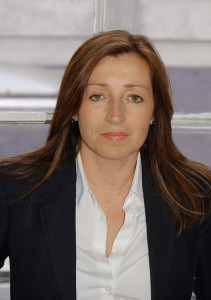 Certified Focusing-Oriented Therapist
Personal Statement
Making the decision to start therapy is not always an easy one. If you are experiencing difficult and challenging times, therapy may feel like just another hurdle to negotiate.
I offer a safe and non-judgemental environment from which we can think together. In working with me, I hope that your immediate difficulties may come to offer you an opportunity for both transformation and insight within your life.
My aim in our work together is to help to move you through your process towards a place of clarity, choice and freedom; whatever that may come to look like.
My therapeutic approach:
I am motivated as a therapist in the belief that we are more then the sum of our parts, and in that lies hope for working through any difficulty we are presented with.
I offer an integrative therapeutic approach, meaning that I draw on a range of analytic, existential and humanistic theories depending on your needs and sensibilities.
I believe in an individual's capacity to learn and develop through their difficulties. It is my experience that this can be achieved through the healing and trusting relationship that develops between therapist and client.
Location(s):
Office 1: Highbury and Islington, London
Public Contact Details:
telephone: 0772 924 5905
email: highburytherapy@gmail.com
---
Professional Details:
Professional memberships with licensing or registering bodies: 
UKCP (Accredited), MBACP (Registered)
Academic and training qualifications:
I hold a Postgraduate Diploma in Psychotherapy and Counselling and an Advanced Diploma in Integrative Psychotherapy from Regents College, London.
I am a UKCP accredited Psychotherapist, and registered Member of the British Association of Counselling and Psychotherapy (MBACP) and am therefore bound by the ethics and standards of both organisation
_____________________________________________________________
Therapeutic services:
o  Individual psychotherapy/counselling
o  Individual Focusing sessions (guided Focusing, not ongoing therapy)
o  Online/Skype sessions
o  Telephone sessions
Areas of special interest or advanced training:
I practice in a high security NHS forensic setting and a Drug and Alcohol Rehab. I have worked with addiction for over a fifteen years and in a professional capacity (on the front-line) supporting both the socially vulnerable and survivors of human right violations.
Training: 
o I offer training groups to learn Focusing (open to the public)
o I offer individual sessions for people to learn Focusing (open to the public)
o I offer training in Focusing-oriented Therapy (for professionals)
o  I offer training for organizations and teams