Dr. Salvador Moreno-López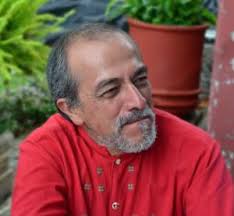 Focusing Institute Certifying Coordinator
Certified Focusing-Oriented Therapist
Certified Focusing Trainer
Personal Statement
El FOCUSING es sin duda la fuente principal de inspiración y guía para mi trabajo psicoterapéutico. Durante treinta años lo he practicado y he visto sus beneficios en mi vida cotidiana. Al promoverlo con los consultantes he podido comprobar también cómo es de gran ayuda para generar procesos de cambio constructivo y encontrar modos de interacción más satisfactorios.
El FOCUSING en la psicoterapia nos pone en contacto con la Sabiduría Corporal que todos tenemos. De esa forma, descubrimos que podemos ir más allá de lo que habíamos pensado, para generar BieneEstar en la vida diaria.
Location(s):
Office 1: San Felipe Neri 573, Col. Camino Real, 45040 Zapopan, Jal. México
Public Contact Details:
telephone: 52 (33) 3157-7866
website: www.focusingmexico.mx
email: smorenol@focusingmexico.mx
Languages: Español, English, Portuñol
---
Professional Details:
Professional memberships with licensing or registering bodies:
Colegio de Profesionales de la Psicología del estado de Michoacán
Academic and training qualifications:
Licenciatura y Doctorado en Psicología por la Universidad Iberoamericana, de la ciudad de México
Maestría en Psicología por la University of Minnesota
Instructor certificado de Focusing, por el Focusing Institute of New York
Profesor de las maestría de Psicoterapia y Desarrollo Humano, en el ITESO, de Guadalajara, Jal.
Profesor de la maestría en psicoterapia clínica, de la Universidad Iberoamericana, de León.
Director de Focusing México.
Miembro de la Asociación Internacional de Psicoterapeutas orientados por el Focusing (IAFOT)
__________________________________________________________________
Therapeutic services:
o  Individual psychotherapy/counselling
o  Individual Focusing sessions (guided Focusing, not ongoing therapy)
o  Online/Skype sessions
Areas of special interest or advanced training:
En la actualidad me interesa mucho el desarrollar la Presencia Acompañante y la Empatía Experiencial, como dos aspectos que considero fundamentales en un proceso de psicoterapia experiencial. He desarrollado un modelo para promover los aprendizajes de esos dos modos de estar con los consultantes.
He trabajado también la comprensión de la dimensión experiencial desde perspectivas que confluyen con la visión del Focusing, como son las neurociencias y la mindfulness.
La formación incluye una revisión de los aspectos teóricos del Focusing; tanto los referidos a la filosofía de lo implícito como los directamente relacionados con la psicoterapia.
---
Training: 
o I offer training groups to learn Focusing (open to the public)
o I offer individual sessions for people to learn Focusing (open to the public)
o I offer training in Focusing-oriented Therapy (for professionals)
o  I offer training for organizations and teams
o  Consultation and Supervision for psychotherapists, psychologists, counsellors
Details of these and any other services:
Las sesiones individuales de Focusing pueden ser acordadas a través de una llamada telefónica, al cel. (33) 3157-7866.
Los talleres los anunciamos en nuestra página web, o los organizamos cuando hay un grupo de profesionistas interesados en formarse como psicoterapeutas orientados por el Focusing.
La realización de los talleres responde a las características e intereses de los participantes.
_____________________________________________________________
Recent Publications (5 years or less):
Moreno, S. (2010). Vivir saludablemente y Enfoque Corporal. Prometeo, No. 58, 32-38.
Moreno, S. (2014a) Focusing, Mindfulness and Mindfulness Based Cognitive Therapy. The Folio, Vol. 25, No. 1, 99-110.
Moreno, S. (2014b). On becoming a focusing-oriented psychotherapist. In Greg Madison (Ed.), Emerging practice in focusing-oriented psychotherapy. Innovative theory and applications, (pp. 244-258). London: Jessica Kingsley publishers.
Moreno, S. y Casillas E. (2013b). La dimensión experiencial del psicoterapeuta: implicaciones para la formación y para el ejercicio de la psicoterapia (pp. 311-330). En T. Zohn, E. Gómez y R. Enríquez (Coords.). Psicoterapia y Problemas Actuales. Guadalajara, Jal: ITESO/UIA/UDG.