Dr. Joan Klagsbrun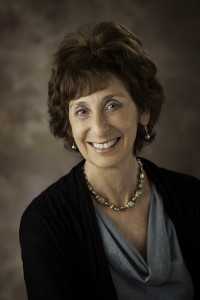 Focusing Institute Certifying Coordinator
Certified Focusing-Oriented Therapist
Personal Statement
Focusing has helped me to find and express what is most meaningful and most alive within myself. As a result, I am passionate about teaching this life-giving practice to others. Soon after earning my doctorate in psychology in 1976, I learned Focusing from Eugene Gendlin, and ever since, I have had the pleasure of teaching Focusing internationally to thousands of people: healthcare and mental health professionals. the general public; and psychology and theology graduate students. I have been a part-time and then adjunct faculty at Lesley University in Cambridge Massachusetts for 38 years and for the past 18 years, I have also trained Focusing-Oriented psychotherapists. I teach Focusing as a process for self-care and supervision, (often within a Focusing partnership,) and as a method for working deeply with clients.
As a longtime psychotherapist, I integrate Focusing and a spiritual orientation with strong elements of positive psychology. I see couples and individuals and work with people with a variety of psychological, social and spiritual challenges, including relationship issues, parenting, work, loss and bereavement, and the challenges of staying healthy in the midst of life-changing illness. In a collaborative manner, we discover new, life- altering paths. Clients often find resources within themselves to become more fully and authentically alive.
I have published 3 chapters in books, many journal articles, a CD, a DVD, as well as having been featured in two videos– one on teaching Focusing and one on Focusing-oriented psychotherapy. I was also interviewed for a webinar on integrating Focusing into psychotherapy.Lastly, I have been the principle investigator in a research study exploring how Focusing affects mood and resilience in women with breast cancer.
Location(s):
Office 1: 173 Mount Auburn Street Watertown , Ma 02472
Public Contact Details:
telephone: 617-924-8515( office) 781-861-6645 ( home)
website: Focusing New England
email: joanklag@mac.com
Languages: English/some French
---
Professional Details:
Professional memberships with licensing or registering bodies:
Licensed psychologist with the Board of Registration-Commonwealth of Mass. #1790
A.P.A. ( American Psychological Association) M.P.A. ( Massachusetts Psychological Association)
Coordinator of The Focusing Institute
Member of The USABP ( United States Association of Body Psychotherapists)
Academic and training qualifications:
B.A. University of Wisconsin 1967
M.A.T. Harvard University 1969
Ph.D University of Maryland 1975
I am certified as a Focusing-Oriented Therapist and have also trained for a year in E.F.T. Emotion-Focused Therapy
_____________________________________________________________
Therapeutic services:
o  Individual psychotherapy/counselling
o  Individual Focusing sessions (guided Focusing, not ongoing therapy)
o  Couple/Relationship therapy
o  Focusing-Oriented Coaching
o  Online/Skype sessions
o  Telephone sessions
Areas of special interest or advanced training:
Working with people with life-changing illness
Working with loss and bereavement
Working with individuals and couples
Supervision and training of Focusing-oriented therapists, counselors, coaches and clergy
Presenter at international conferences
---
 Training: 
o I offer training groups to learn Focusing (open to the public)
o I offer individual sessions for people to learn Focusing (open to the public)
o I offer training in Focusing-oriented Therapy (for professionals)
o  I offer training for organizations and teams
o  Consultation and Supervision for psychotherapists, psychologists, counsellors
Details of these and any other services:
I offer ongoing training to Focusing-Oriented or Focusing-informed psychotherapists– teaching Focusing as a process for self-care and supervision, (often within a Focusing partnership,) and as a method for working deeply with clients. Creating a vibrant and close learning community is central to my work.
_____________________________________________________________
Recent Publications (5 years or less):
Opening Doorways to the Spiritual in Psychotherapy in The Folio Volume 26, Number 1, 2015
The Body Knows the Way: Working with Clients Facing Illness and Dying-chapter in Emerging Practice in Focusing-Oriented Psychotherapy 2014 Jessica Kingsley
River of Knowing: A Journey with Focusing- chapter in Inner Dialogue in Daily Life edited by Charles Eigen 2014 Jessica Kingsley
Clearing a Space: An Evidenced Based Approach for Enhancing Quality of Life in Women with Breast Cancer with co-author Susan Lennox The Folio: A Journal for Focusing and Experiential Psychotherapy ( vol 23 no 1 2012)
Effect of 'Clearing a Space' on Quality of Life in Women with Breast Cancer 
Joan Klagsbrun et al USABP Journal ( vol 9,no2, 2010)
When Clients Face Serious Illness: A Focusing-Oriented Approach to Alleviating Suffering–From the Proceedings for the USA Body Psychotherapy Conference: October 2010