Dr Greg Madison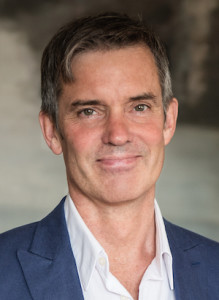 Focusing Institute Certifying Coordinator
Certified Focusing-Oriented Therapist
Certified Focusing Trainer
Personal Statement
I work in a way that emphasises each person's own experience and how we each make sense of the situations we live through. This requires taking account of our cognitive, behavioural, emotional, personal, and cultural spheres of being. Learning to access and express our experience can bring fresh creativity and sensitivity to individual relationships and how we contribute to groups and organisations.
I first learned Focusing in 1980 while at university in Canada and it has been fundamental to my understanding and way of living and working since then. I have over twenty-five years of professional experience, university education and post-graduate training. I am active in academic settings as a lecturer, supervisor, researcher and writer and have worked therapeutically with people in a great variety of settings, from high level corporate clients to children living on the streets. I work with most presenting issues, with individuals, couples, and teams, in person and using telephone/Skype. I am a chartered psychologist and accredited mediator and am a registered provider with major international and UK private healthcare insurers.
Location(s):
Office 1: Central London, W1U 6JQ
Office 2: Brighton & Hove BN3 3JP
Office 3: Skype (VSee, FaceTime, Zoom)/International
Public Contact Details:
telephone: +44 (0) 7941300871
website: https://www.gregmadison.net and The London Focusing Institute
email: info@gregmadison.net
Languages: English
---
Professional Details:
Professional memberships with licensing or registering bodies:
Chartered Counselling Psychologist with the British Psychological Society ( and EuroPsy), Registered Applied Psychologist with the Health Professions Council, Registered Existential Psychotherapist with the United Kingdom Council for Psychotherapy & European Association of Psychotherapy (and WCPC) .
Academic and training qualifications:
BA (Hons) Psychology,University of Alberta
MA (Dist.) in Psychiatry, Philosophy & Society, University of Sheffield
Post-MA (CPsych.) Adv. Dip. in Counselling Psychology, Regents University, London
Adv.Dip.Existential Psychotherapy, Regents University, London
PhD. in Psychotherapy & Counselling, City University, London
_____________________________________________________________
Therapeutic services:
o  Individual psychotherapy/counselling
o  Individual Focusing sessions (guided Focusing, not ongoing therapy)
o  Couple/Relationship therapy
o  Focusing-Oriented Coaching
o  Conflict Mediation
o  Online/Skype sessions
o  Telephone sessions
Areas of special interest or advanced training:
Existential issues, life transitions, meaning and loss of meaning, stressful and high profile lifestyles, sexuality and relationships, issues of 'home' and 'belonging', depression, anxiety, grief and loss.
---
 Training:
o I offer training groups to learn Focusing (open to the public)
o I offer individual sessions for people to learn Focusing (open to the public)
o I offer training in Focusing-oriented Therapy (for professionals)
o  I offer training for organizations and teams
o  Consultation and Supervision for psychotherapists, psychologists, counsellors
Details of these and any other services:
I frequently travel to teach Focusing and FOT to professional groups around the world and offer clinical supervision to professionals. I also offer workshops in Existential Migration – choosing to leave home to be a stranger in a strange country. I also enjoy teaching full 2-year certification courses in FOT in London and other parts of the world.
_____________________________________________________________
Recent Publications (5 years or less):
Madison, G. (Ed.) (2014) Theory and Practice of Focusing-Oriented Psychotherapy. Beyond the Talking Cure. London: Jessica Kingsley Publ.
Madison, G. (Ed.) (2014) Emerging Practice in Focusing-Oriented Psychotherapy. Innovative Theory and Applications. London: Jessica Kingsley Publ. 
(2014) Madison, G. Exhilarating pessimism. Focusing-Oriented existential therapy. In Madison, G (Ed.) Theory and Practice of Focusing-Oriented Psychotherapy. Beyond the Talking Cure. London: Jessica Kingsley Publ. (pp.113-127).
(2015) Madison, G. What is the living body in existential therapy? International Journal of Psychotherapy.
(2014) Madison, G. The palpable in existential counselling psychology. Counselling Psychology Review. Vol.29, No.2: 25-33.
(2012) Madison, G.' Let your body be your coach'. In Existential Perspectives on Coaching. Emmy van Deurzen & Monica Hanaway