Beth Mahler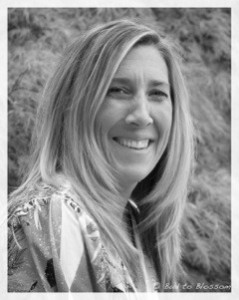 Certified Focusing-Oriented Therapist
Personal Statement
When I pause and ask myself: What is the key to healthy living? Focusing is one of the useful tools in my tool box. It is accompanied by meditation, yoga, running, hiking, gardening, playing games, fun, walking my dog, and being with friends and family. I teach Focusing, I learn about Focusing, and I practice Focusing regularly as a self care tool. And the reward of grounding in the moment is peace. I believe that in each of us, there is a teacher and a student. By being in an interconnected relationship to each other and each part of our self, we can find meaning and purpose for our own uniquely beautiful being. Focusing for me is a practice in caring for myself, opening myself to the true and authentic self I want to be. This practice opens space and relationship to grow. Through the interconnected resonance of human beings together, the felt sense can emerge with a safe and gentle space to be heard, felt, sensed into further…so that a right next step can come. There are many hidden treasures within the bodily knowing, and learning to slow down to access this in the present moment experience is what I aim to teach. Focusing is a practice and with practice new learning comes. As a Focusing Oriented Therapist, my approach with clients is being my whole self as a Focusing practitioner and as a professional, with training, knowledge, and expertise, to be here with you to explore and experience your whole self and what's needed to find growth and healing. Sometimes that means being with your pain and keeping it company together. Other times it means challenging familiar patterns that we all find ourselves stuck in and finding awareness into what can make change possible. Focusing Oriented Therapy is an experiential therapy: you need to experience it to believe in it's treasure!
Location(s):
Office 1: 413 Wanaque Ave, Pompton Lakes, NJ
Office 2: Retreats are held in Seaside Park, NJ and NY State
Office 3: Wayne, NJ
Public Contact Details:
telephone: 201-214-7898
website: www.northjerseyfocusers.com
email: beth.f.mahler@gmail.com
Languages: English
---
Professional Details:
Professional memberships with licensing or registering bodies:
Licensed Clinical Social Worker (LCSW)
member of the NASW- National Association of Social Workers USA
member of The Focusing Institute
Academic and training qualifications:
NYU School of Social Work, MSW graduate 1992
NJ State Certified Licensed Clinical Social Worker
The Focusing Institute, Certified in Focusing Oriented Therapy (FOT) 2011
The Focusing Institute, Certifying Coordinator, 2015
Facilitator of Finding Calm…Focusing Retreats twice yearly since 2011
Facilitator of Certifying FOT 2 year training course, current
Presenter at the NASW Yearly National Convention 2013, "An Introduction to Focusing"
Presenter at Hackensack Medical Center 2014, "Focusing in a Hospital Setting"
Adjunct Professor, William Paterson University since 2015 teaching The Sociology of Death and Grief
Co-Coordinator of Northeast Regional FOT Gathering October 2015
_____________________________________________________________
Therapeutic services:
o  Individual psychotherapy/counselling
o  Individual Focusing sessions (guided Focusing, not ongoing therapy)
o  Couple/Relationship therapy
o  Telephone sessions
o  Group or family therapy
Areas of special interest or advanced training:
---
 Training: 
o I offer training groups to learn Focusing (open to the public)
o I offer individual sessions for people to learn Focusing (open to the public)
o I offer training in Focusing-oriented Therapy (for professionals)
o  I offer training for organizations and teams
o  Consultation and Supervision for psychotherapists, psychologists, counsellors
Details of these and any other services:
I believe in the nourishing and healing qualities of being in and with nature as one grows and settles in to their focusing practice. In addition to working with individuals and groups in my office setting, I also facilitate individual guided focusing sessions, group experiential daylong workshops, and retreats in outdoor spaces surrounded by fields and flowers, trees and trellises, alongside lakes and rivers, and on the beach alongside the ocean. I also integrate the use of the creative arts to facilitate a safe and gentle journey toward the felt sense. I work actively via skype with people all over the world as well as in person.
_____________________________________________________________
Recent Publications (5 years or less):