Lieneke Hewlett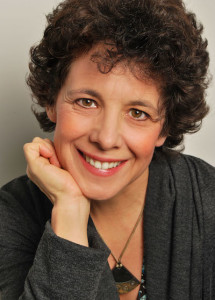 Focusing Institute Certifying Coordinator
Certified Focusing-Oriented Therapist
Certified Focusing Trainer
Personal Statement
I have worked in the counselling field for 30 years, and have had a private therapy practice for over 10 years. It has been an incredible honor to accompany people through their healing journeys. Through the 15 years that I trained in Aboriginal Psychotherapy, FOT, and traditional yoga, I developed a profound belief in the power each person has to heal themselves, especially when met with these gentle, deeply respectful, body-centered and client-centred approaches.
Many of the people I work with are healing from trauma, anxiety, depression and issues that require releasing and rewiring the body and nervous system as well and thoughts and behaviors. The key has been to release problems in the body/nervous system as well as to recover/find their wellness identity. Both of these are play a crucial role in healing and wellness resilience. Of all the techniques I've experienced, Matrix Reimprinting rewires the nervous system/body experiencing most thoroughly and gently, so I use it along with the above approaches for people to fully remove blocks, heal and move forward.
Although there are many trainers available, I offer training and certification because of the incredible effectiveness of these techniques, my unique training and insight, and the profound need for healing and wellness that surrounds us in all our communities.
Location(s):
Office 1: Suite #108 10422 168 Street, Surrey, BC, Canada
Public Contact Details:
telephone: 778-837-6391
website:http://www.inspirecounsellingservices.com/
email: lhewlett@telus.net
Languages: English
---
Professional Details:
Professional memberships with licensing or registering bodies:
Master Therapeutic Counsellor (MTC #2047) with the Association of Cooperative Counselling Therapists (ACCT)
Registered Professional Counsellor (RPC #2339) with the Canadian Professional Counselling Association (CPCA)
Academic and training qualifications:
Focusing Institute Coordinator, Aboriginal Psychotherapy
Specialized training in training therapists/working with complex trauma
Training in EFT and Matrix Reimprinting
Undergraduate and graduate training in counselling psychology
Training in couples counselling
Training in working with parents and children
_________________________________________________________________
Therapeutic services:
o  Individual psychotherapy/counselling
o  Couple/Relationship therapy
o  Online/Skype sessions
o  Telephone sessions
Areas of special interest or advanced training:
Aboriginal Focusing-Oriented Therapy
Complex Trauma
Anxiety/Depression/Grief/PTS
Spirituality
Yoga
---
 Training: 
o I offer training in Focusing-oriented Therapy (for professionals)
o  Consultation and Supervision for psychotherapists, psychologists, counsellors
Details of these and any other services:
– A full certification program to become Focusing-Oriented Therapists with specialized training in working with complex trauma
-Individual supervision for FOT or AFOT students/therapists
-Training in the use of EFT and Matrix Reimprinting with AFOT-_________________________________________________________________